Festive Christmas Hampers For Families In Need in Your Community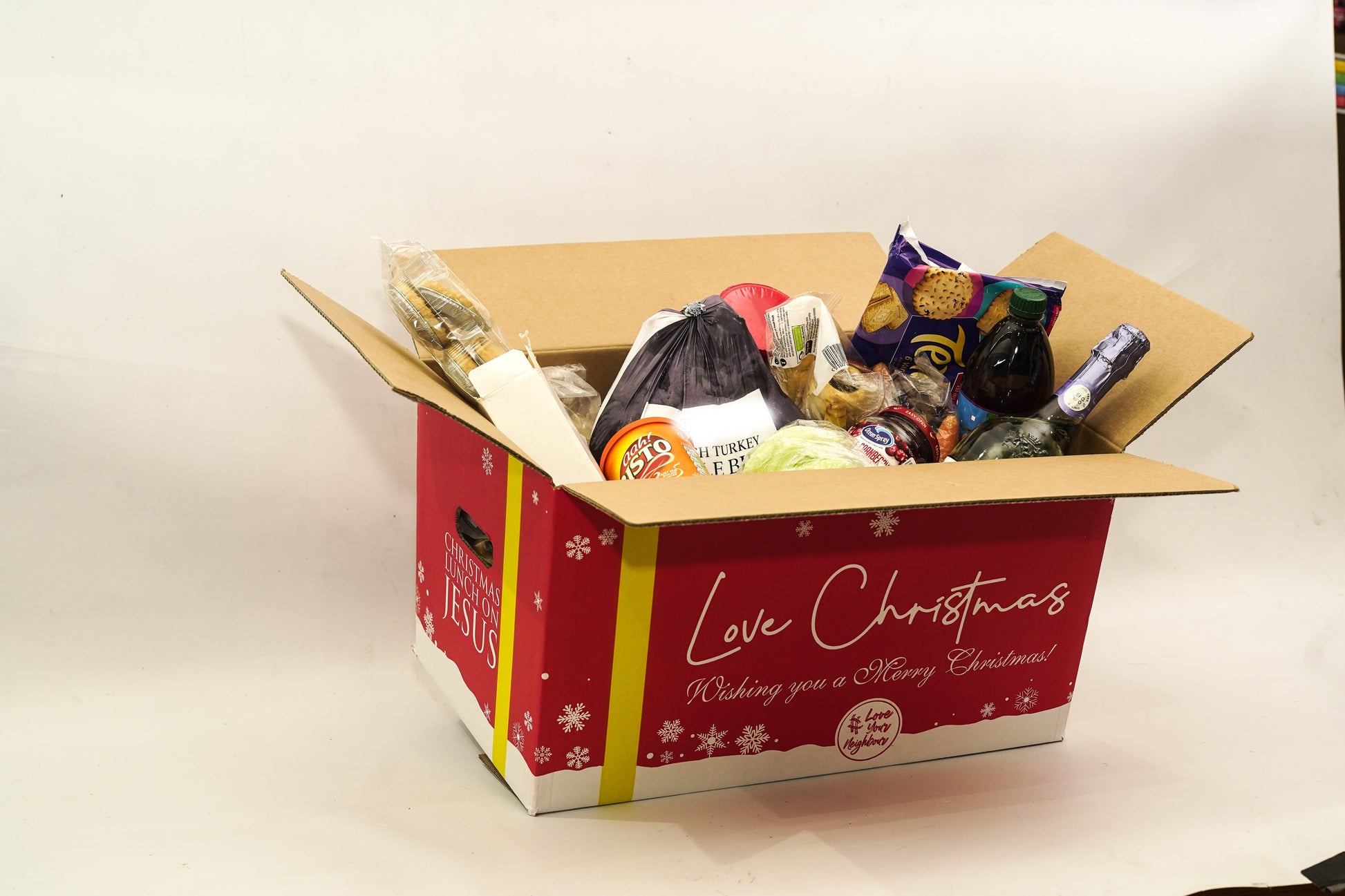 Large Hamper (Fresh – Full Christmas Box with Turkey)
Regular price
Sale price
£30.00 GBP
Unit price
per
Sale
Sold out
Share
View full details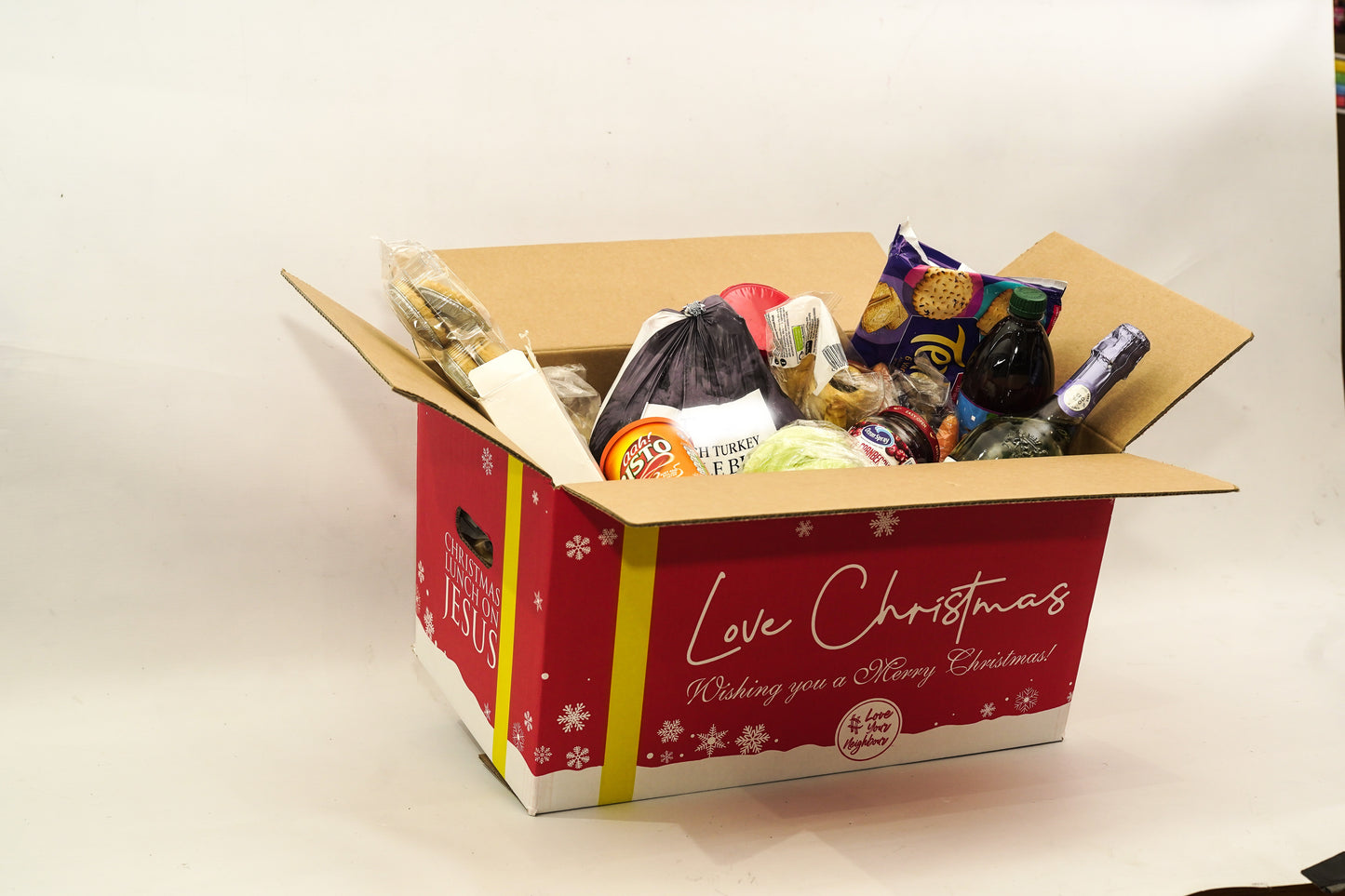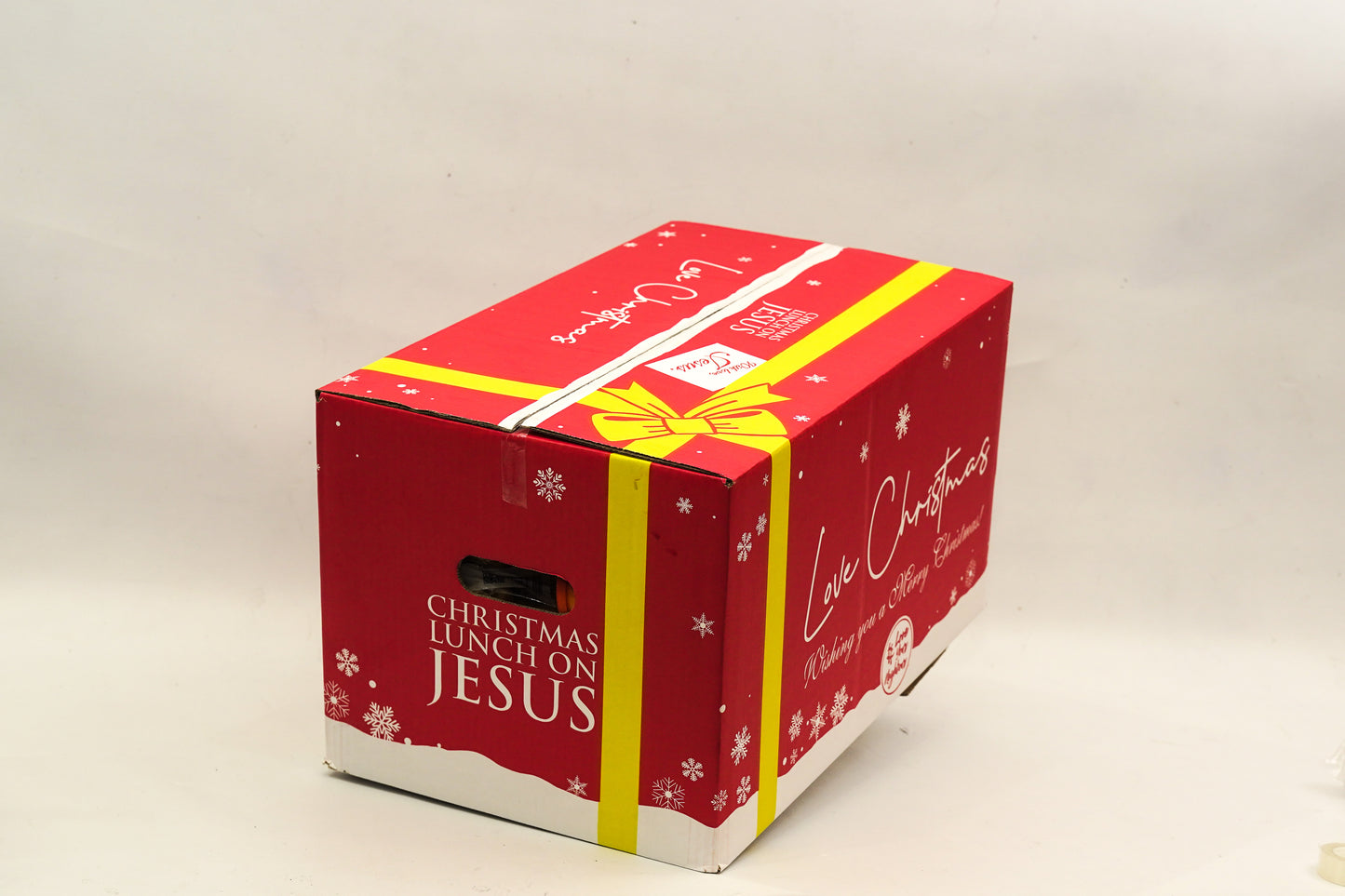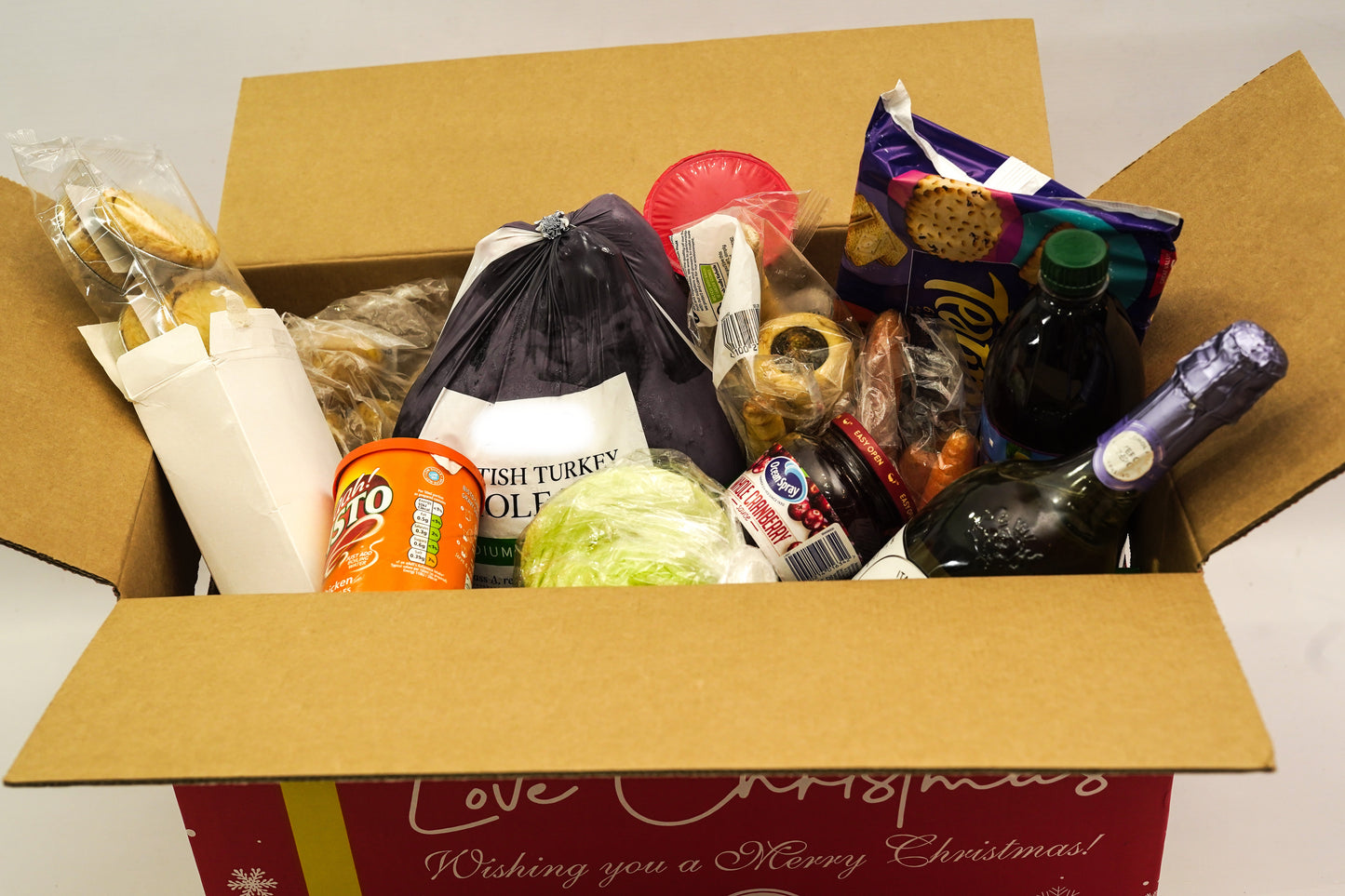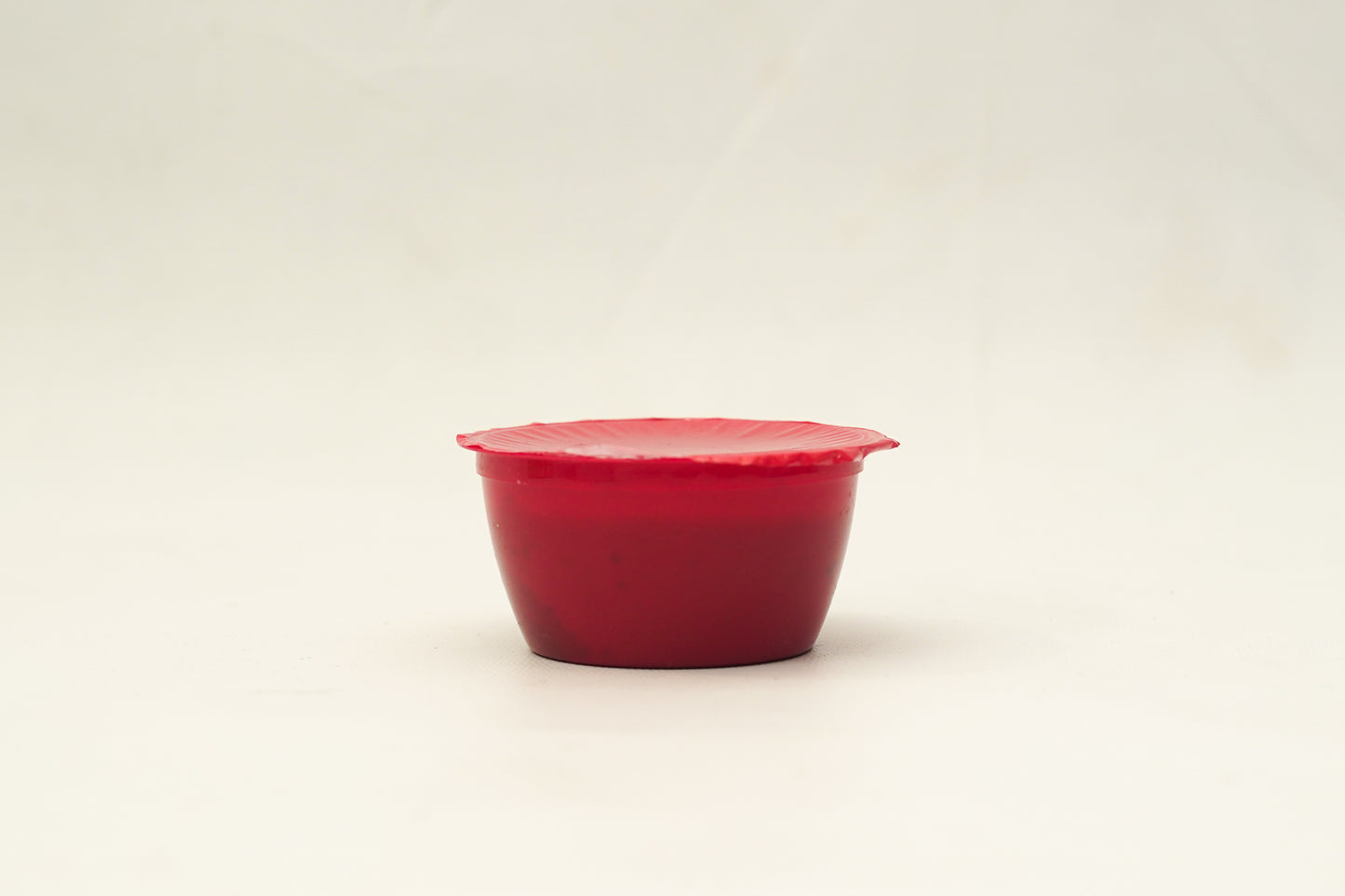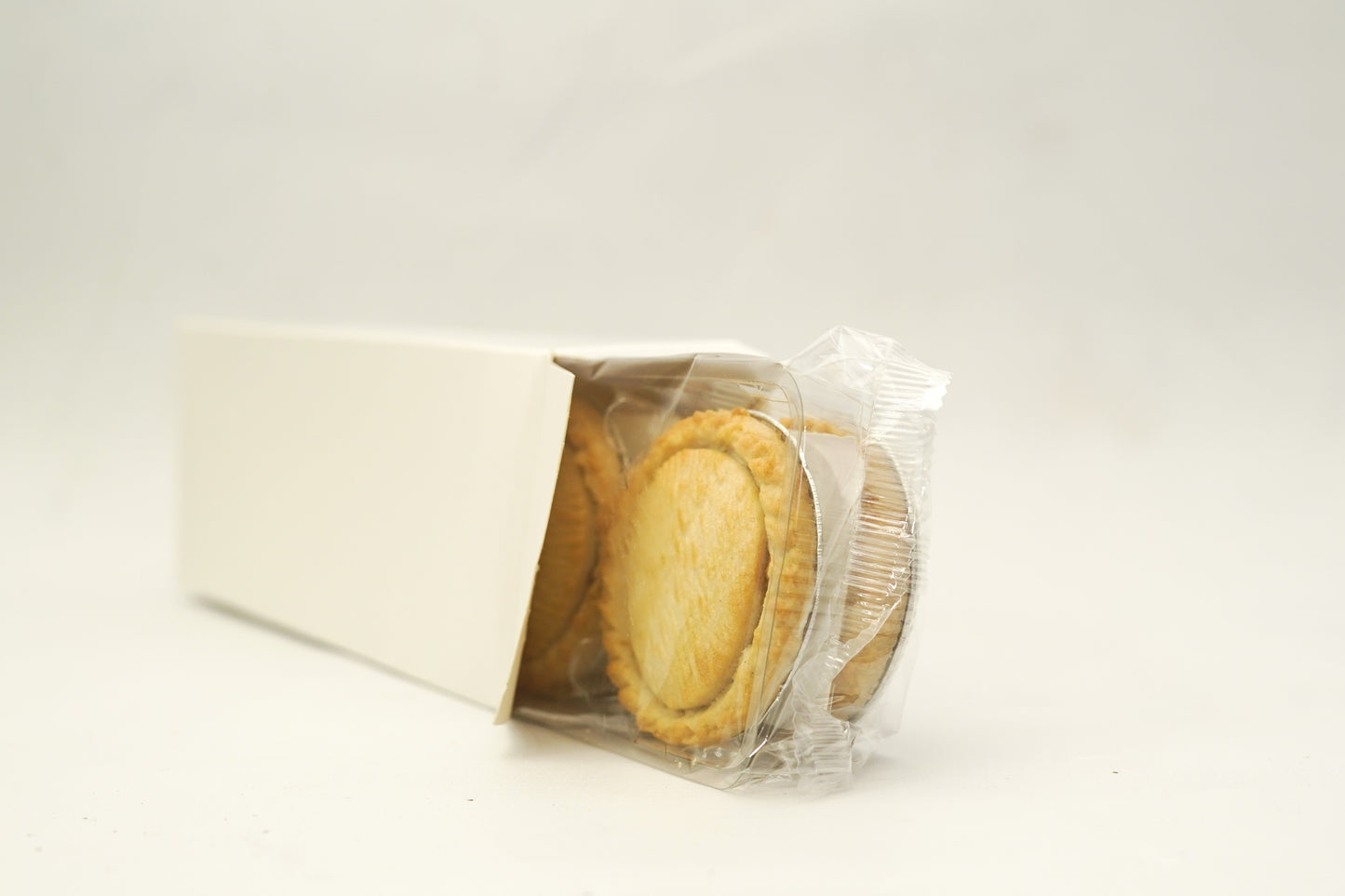 Our Christmas Hampers
Regular price

Sale price

£30.00 GBP

Unit price

per

Regular price

Sale price

£22.00 GBP

Unit price

per

Regular price

Sale price

£15.00 GBP

Unit price

per
About Us
Christmas Lunch on Jesus is a heart-warming initiative started in 2007 by churches and Christians across the UK, striving to provide a joyful Christmas experience to those under financial strain. We offer a complimentary festive hamper, packed with all the essentials for enjoying a merry Christmas meal, at no cost to those who need it the most. Regardless of religion or faith, our only desire is to share God's love tangibly and fill not just stomachs but also hearts this Christmas.
Our Goals

The goal of Christmas Lunch on Jesus is to provide a free, festive hamper filled with essential ingredients for a tasty Christmas lunch to those who are struggling financially during the holiday season. By doing so, we aim to share God's love in a tangible way and fill not only stomachs, but also hearts.

Get in touch

Volunteer

Join our team of dedicated volunteers at Christmas Lunch on Jesus to bring joy to families in need during the festive season. Experience the reward of giving back, knowing your contribution will fill both stomachs and hearts with the spirit of Christmas.

See all volunteer positions

Donate

In addition to purchasing hampers, you can also make a direct donation to Christmas Lunch on Jesus, delivering joy in every pound donated. Your contributions will go a long way in making everyone's Christmas brighter and more blessed.

Click here to donate
"Thank you all very much for a wonderful Christmas hamper, it was exciting to open it and discover all the good food inside. It certainly has made our Christmas something less to worry about, after the pandemic and the lockdown; because everything has been catered for, it brings a smile to our lips and warmth to our heart. So, thank you all for making our Christmas special and wishing everyone a very happy Christmas and all the best for the new year."

Love from the Greer family

"The hamper was a lovely mixture of Christmas food. Things we had not been able to buy because of the pandemic giving us a bad knock and consequent money problems. We had a wonderful Christmas dinner and turkey sandwich for tea. Bob the dog loved it. We had an early present opening the box and getting things out and seeing what was next. The CD was played lots of times and we had a few little dances while peeling the potatoes and preparing the sprouts. Thank you for making our Christmas a happy one, God bless you and may He keep you safe."
 
From ST and RT

"Many thanks for the Christmas hamper. As a pensioner, I really appreciated it because it provided us a hot Christmas lunch. We would not have afforded it, much of our pensions go on bills and there is very little left. We are eating very frugally. There is not much cash left after paying for the gas, electricity and council tax. This definitely lifted our spirits; what with the lockdown and having to be extra careful, as we fall within the 'vulnerable group'. Many thanks, God bless."

From F & M
FAQS
What does a Christmas Lunch on Jesus hamper contain?

The content of the hamper differs based on the size. The large hamper includes a frozen turkey, vegetables, gravy granules, stuffing, Christmas pudding, among other items, while the medium and small hampers contain a variety of smaller food items. You can find the detailed list on our website.

View all hampers ->
How can I order a Christmas hamper for someone in need?

Simply select the hamper size you want to donate, and complete the payment. If you're ordering less than our minimum order of 50 hampers, please contact us at: 0208 208 8903.

View all hampers ->
How do I volunteer for Christmas Lunch on Jesus?

We are always looking for committed volunteers who want to make a difference. Visit our website and check out the various roles we have, such as drivers, loaders, packers, social media assistants, remote web chat and phone call handlers, and administrative support.

View all volunteer positions ->
Can I donate to Christmas Lunch on Jesus offline?

While we prefer online payments for efficiency, we do accept offline payments. You would need to contact us via email, specify the number of hampers you wish to donate, and then make a bank transfer to the CLOJ account.